開啟主要內容
Live-Attenuated Influenza Viruses of Vaccine
領域

Vaccine
Patent

IP00563
Key Advantages of the Technology
Simultaneously study the interaction of different amino acids in a protein at a much faster speed
First platform for assembling and barcoding protein-encoding sequences carrying multiple mutations en masse
Coupled with next-generation sequencing to track all variants in an unprecedented throughput
Uses barcoded sequences to easily identify the functional variants
Helped to identify a better error-free Cas9 protein
Further Details
Choi GC, et al. Combinatorial mutagenesis en masse optimizes the genome editing activities of SpCas9. Nat Methods 16, 722–730 (2019).
Key Advantages of the Technology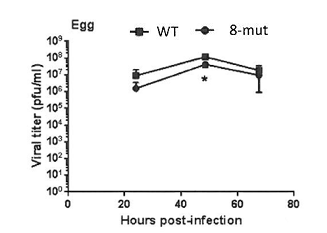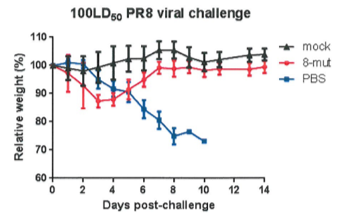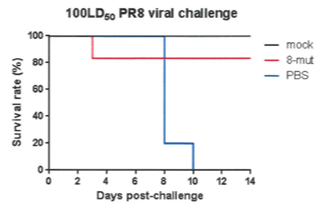 This technology provides a novel approach to make a human mutant influenza virus by converting its codon usage so that it is similar to that observed from avian influenza viruses.
Two mutant viruses generated by this approach are significantly attenuated in mammalian cells and mice, yet grow well in embryonated eggs. Therefore they are safe to be used in human and they can be produced in low cost egg-based vaccine manufacturing system.
A single dose of intranasal vaccination of the attenuated viruses in mouse models induces potent innate, humoral, and cellular immune responses, and it could protect mice against homologous and heterologous viral challenges.
The attenuated viruses could also be used as vaccine master donor strains for making different influenza vaccines by introducing hemagglutinin and neuraminidase genes derived from other strains.
Potential Product and Services
Two attenuated influenza viral master strains that have strong protective effects and can be used to make different seasonal influenza vaccines
Customized seasonal influenza vaccines derived from the master strains
Development Status and IP Strength
Influenza viral master strains are available.
Some influenza vaccine prototypes are produced based on the master strains.
PCT application No. PCT/CN2016/084715 and US application No. 15/174,348 were filed in June 2016.