Start main content
Collagen-Based Microspheres for Protein Drug Delivery
Field

Drug Delivery
Reference No.

IP00240
Key Problem and Market Opportunity
Protein drugs such as growth factors, enzymes and cytokines are highly specific in their therapeutic actions. However, they are very vulnerable to structural disruption or modification, leading to a loss of bioactivity.
Synthetic polymers for drug delivery lack protein compatibility.
The natural polymer collagen has high biocompatibility and could be used for protein drug delivery. However, the major challenge is that the meshwork of collagen is too open to retain the encapsulated protein in the matrix.
Key Advantages of the Technology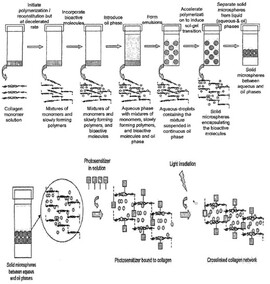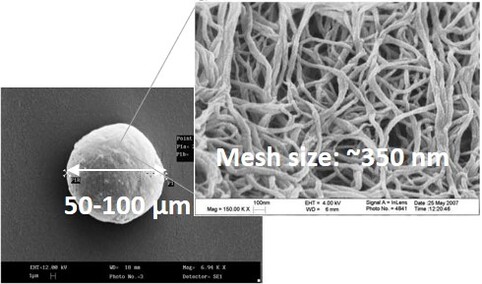 Controlled

mesh size of

collagen

fibrils by photochemical crosslinking

Sustained release

profile of protein payload

High compatibility with proteins

High encapsulation efficiency
Potential Product and Services
Injection drug

Implantation

Three dimensional cell culture
Development status and IP Strength
Patents
Granted US Patent: Application No. 12/166,670
Granted China Patent: Application No. 200880106169.8
Granted EP Patent: Application No. 08773021.4
IP Status