Start main content
ASTRI Innovation Runway (AIR) Info Session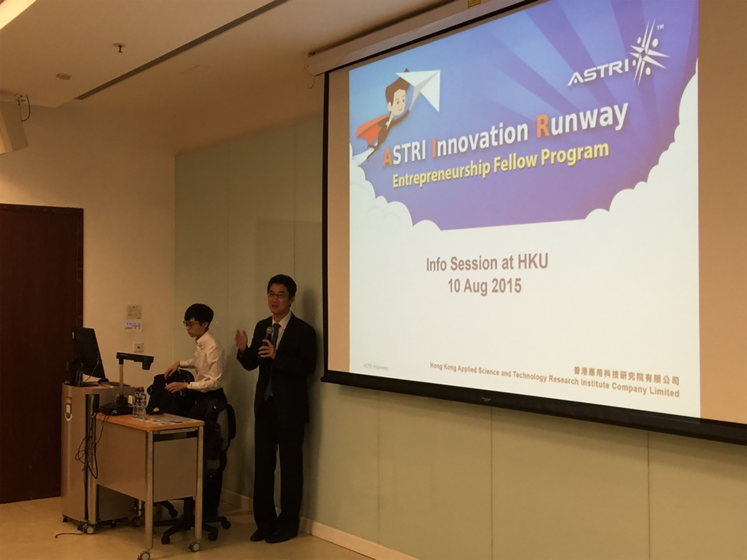 In this information session held on 10 August 2015, Mr. Dennis Lee, Director of CMO Office of Hong Kong Applied Science and Technology Research Institute Company Limited, introduced the new ASTRI Innovation Runway (AIR) Program to HKU members. This program aims to offer pre-incubation supports to young entrepreneurs in Hong Kong to overcome challenges and start-up their business. 20 applicants (as a team of one to five members) will be selected to join this program. A Launching Ceremony cum Entrepreneurship Forum with the theme of "ASTRI Innovation Runway – for your ideas to take off" will be held on 17 August 2015 at Hong Kong Science & Technology Park to officially kick-start the program.
Previous News
Public Lecture : Open Innovation and Public-Private Partnerships
25 Jan 2016
Next News
Innovation and Entrepreneurship – Turning Ideas into Reality
26 Feb 2015
E-Newsletter
Get the latest technology and news from us
If you do not wish to receive emails from us in the future, you can send an unsubscribe request to us by email to info@tto.hku.hk.