Start main content
Novel Biomaterial with Ultra High Content of GAG
Field

Medical Devices
Patent

IP00988
Key Problem and Market Opportunity
In an aging population, intervertebral disc (IVD) degeneration is not uncommon and may cause significant reduction of quality of life due to loss of mobility
Glycosaminoglycan (GAG): a very key component with structural, mechanical and biological functions in IVD and many other tissues.
Advances in tissue engineering will allow patients to replace IVD with artificial discs with high GAG content.
Key Advantages of the Technology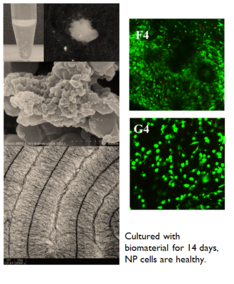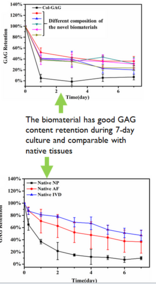 High GAG content biomaterial for IVD has not previously been made. This technology from HKU is the very first one with established know-how to make.
A key component in future non-fusion spinal surgery market.
Benefits
Very high GAG to collagen ratio: >27
Closely mimics native nucleus pulposus (NP) with brush-like and bead-like structures
Primary NP cells can grow on this biomaterial very well
Cell-embedded biomaterial has highly comparable mechanical property as native IVD
Potential Product and Services
Fully biocompatible artificial IVD for disc replacement
Injectable biomaterial for treatment of disc degeneration
Base scaffold for tissue engineering which requires high GAG content matrix
Development Status and IP Strength
Stage of Development
Production protocol has been established
In vitro study has completed
Patents
IP Status
Patent application submitted
Seeking
Development partner
Licensing