Start main content
Novel Analogues of Teixobactin and the Synthetic Method
Field

Therapeutic Chemicals
Reference No.

IP00761
Key Problem and Market Opportunity
Microbial infections have become a worldwide burden, which could lead to chronic illness, disability or even death. It is predicted that the global death due to microorganism infections will exceed 10 million by 2050. Bacteria gradually develop resistance to widely used antibiotics. Thus, there is an urgent need for new antibiotics.
The antibiotics market is expected to reach USD 57.0 billion by 2024, according to the report by Grand View Research, Inc.
In 2015, the discovery of a new class of antimicrobial peptide (AMP), teixobactin, attracted the wide attentions due to its promising activity with a distinct mechanism against multi-drug resistant bacteria. However, teixobactin is difficult to be synthesized via chemical route.
Key Advantages of the Technology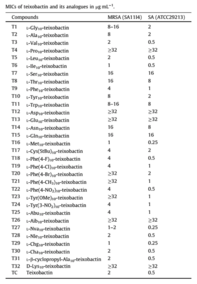 This invention disclosed the method of total synthesis of teixobactin and its analogues with the convergent Ser Ligation as the key synthetic step. It also disclosed a series of teixobactin analogues with good antibacterial activities.
Benefits
Total synthesis of teixobactin and its analogues via chemical route

New analogues with improved antibacterial activities
Potential Product and Services
Method of total synthesis of teixobactin and its analogues
New analogues of teixobactin that may serve as lead compounds for development of a new generation of antibiotics
Development Status and IP Strength
Patents
US provisional patent application No. 62/613,292
IP Status